JEWELRY WITH
BALINESE ART
Balinese Authentic
Love the real touch of Balinese Art in fine jewelry
15% OFF FOR ALL ITEMS
Jewelry
Balinese Art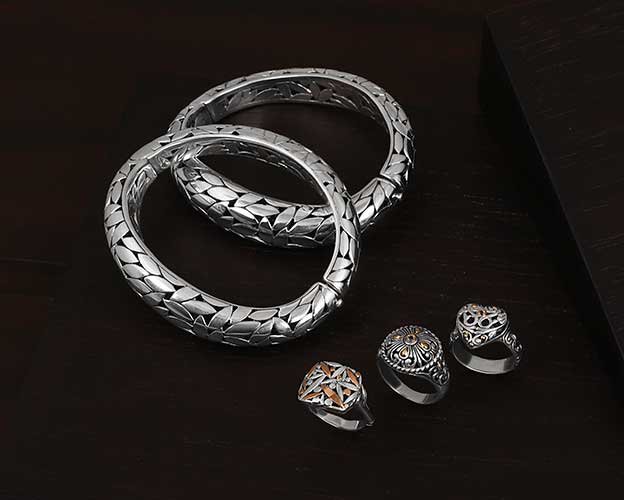 UC Silver Gold has been operating since 1989 with the dedication of hand-crafted jewelry. We have the largest silver & gold manufacturing in Bali, with huge selections of silver jewelry in our gallery. The unique design makes each piece truly one of a kind. We combine modern with authentic Bali designs has penetrated the market of Asia, United States, Australia and Europe.
Sweet Dragonfly is our trademark, symbolizing a mysterious dragonfly that has a passion for life and benefit for all living things in the world. We believe that Sweet Dragonfly is able to encourage the aura of the jewelry-lover.
By having a collection of Sweet Dragonfly, we are growing a soul that loves nature as a place to live, as well as protecting the ecosystem.
There are many unique collection available
Join us and get discounts every month up to 15%
Visited this place as a part of Ubud day trip. A huge showroom of silver artefacts where you are also given a guided tour of silver jewellery making workshop. Nice collection bought a silver ring for myself.
I found it very interesting to go here and check out the process of how the create silver jewelry. Yes, it is a little pricey overall but definitely worth a visit. Check it out, it is worth your time and you definitely can find one of a kind jewelry.

We can see the making too. As all the jewelry are handmade, you just get stunned at the designs and their finishing.
As I love silver jewelry, I badly wanted to visit this place. And, it didn't let my expectation down. The designs are very unique, but yes, little costlier.